My husband and I have had our dog, Rusty, for 9 1/2 years now. He's a cocker spaniel that we rescued when he was one year old and although he has truly started to act as a human toddler in his old age (demanding, wants attention all the time, set in his ways), I love him to pieces and couldn't imagine him anywhere else.
I'm sure he's not unlike many dogs in that he doesn't care for any pills or medications when they are needed. When we were early in our first years of doghood parenting, we tried dipping the pills in peanut butter (he licked around it), we tried to hide it in his dog food bowl (he ate around it), we tried to tag team with one holding him down and opening his mouth while the other tries to throw it in the back of his throat (yeah, that didn't work out very well either).
And I wish I could remember how we stumbled upon the gloriousness of
Greenies Pill Pockets,
but alas I can not. Doesn't matter though. We found them and they forever have impacted our doggy parenting lives. Rusty loves those things! You simply place the pill in the treat hole, smush it together closed (while they're not looking), and there you have it. Instant treat with a special surprise in the middle. No eating around the pill, no spitting it out….just gobbles it down, and he can't wait for his next dose.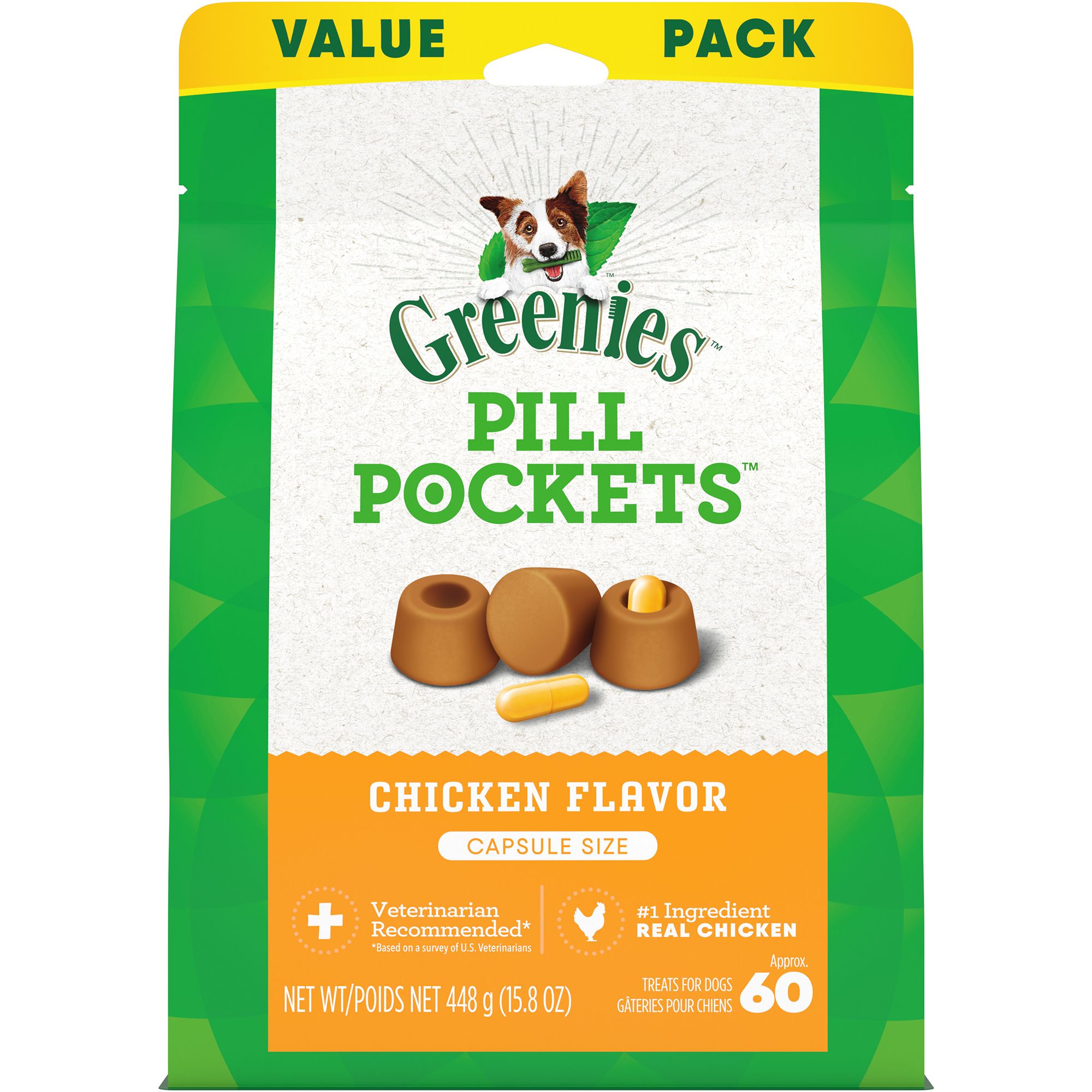 I typically buy them at Petsmart, but I've been lucky enough to catch them on sale on Amazon from time to time. On my last Costco trip, I noticed they sell
VetWorks Pill Treats
in the warehouses that are pretty much the same thing. So, I'll definitely be checking them out. If it's a good value, I'll give it a shot. Great thing about Costco is that if Rusty decides he doesn't prefer that brand, I'll just return it for my money back. LOVE that!
SUMMARY:
Purchased at: Any local pet store, Amazon, I purchased my last ones at 
Petsmart
Price: approx $9.99 USD (hopefully you can find them on sale!)
This post contains affiliate links. You don't pay any extra, and I earn a small commission.